During this course you will learn how to . . .


Expand your awareness even further with the Master attunement
Add four new symbols to your toolkit including the Master symbol
Understand the attunement process and discover several different ways to be able to to attune other people in person. This is useful for attuning loved ones or new students if you plan on holding workshops of your own
You will also learn how to attune people over distance in several different ways. This is useful if you would like to attune family members that might be overseas or again, for attuning students over distance or online.
Follow the 15 step attunement process for each attunement and each degree. Four attunements for 1st degree and one attunement for 2nd degree and Masters.
Become a certified Reiki Master
Receive free access to "Reiki As A Business" Course which will help you to build and grow your Reiki Business if this is something that you'd like to do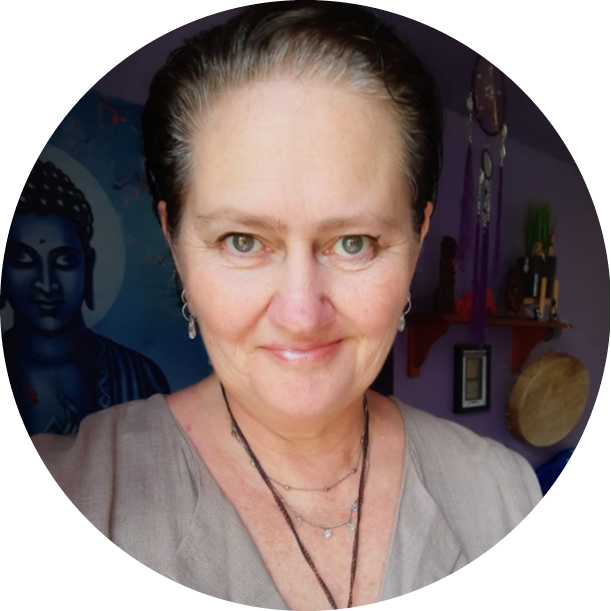 In 2006, drowning in my "rock bottom" chapter of life, I discovered the energy behind mindset and healing.
Reiki came along and I grabbed it like a life vest. It has changed absolutely everything for myself and my family! And now I dedicate my time here to helping people empower themselves with energy, mindset and healing
What Others Are Saying . . .
Frequently Asked Questions


When does the course start and finish? The course is open and available for you to start whenever you like. Go through the course at your own pace day or night, whatever times suit you best. There is no end date. You will have life-time access.
What if I need help with something during the course? There is a comments section at the end of each lecture. Kelly reads all questions and gives you explanations. Your teacher is with you every step of the way.
How long do I have access to the course? How does lifetime access sound? After enrolling, you have unlimited access to this course for as long as you like - across any and all devices you own. Your tuition includes all future upgrades to the course.
What is your refund policy? Try the course risk free! You are covered by my 14 day money back guarantee. If you don't like the training, get your money back. You've got nothing to lose except heavy energetic baggage ;)
How does the attunement work? It is a distance Reiki attunement. You simply get comfortable in a chair, play the attunement video after you have completed all of the training, follow along with my voice as we connect on an energetic level, and watch me do the attunement on your energy via the pre-set attunement video.
How do I get my certificate? Your 1st and 2nd degree certificates will need to be sighted by Kelly before a Master degree certificate will be released. This can all be done within the online course. Students who wish to receive their certificate and lineage with this course, will need to make their comments on certain lectures when requested. These comments and sharing of experiences will be seen by your teacher and classmates and will go toward your certification which I will send to you personally after you have completed everything. After all, Reiki is not about a piece of paper. It's about experiencing energy and growth in your own unique way.
Do you have refresher courses? This course can be used as a refresher course. Once you purchase it, you have it for life and can refer back to it as many times as you like. You can also go through the attunement process for a booster whenever you feel the need.
Can Reiki really be taught online? Absolutely! Instead of paying thousands of dollars for an in-person course that can take up an entire weekend, (where you can potentially forget everything when you walk out the door), you can take all the time you need to go through the material and have access to your teacher and classmates along the way.

Is there a lot of reading to do? I'm terrible at reading. There is reading involved. However, there are audios in every lecture that will read the text to you. Just click play and follow along or sit back and listen.